THE CHURCH OF SCIENTOLOGY
OF PADOVA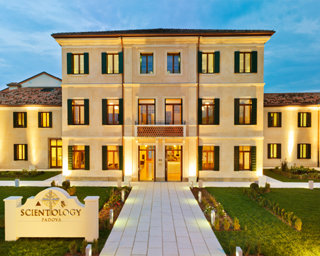 It is with great pride we welcome you to our Church.
Since 1980, we have served a growing congregation in Padova Province. Today, we are honored to extend our help to all communities of Veneto from our landmark home in Arcella.
Our Church realizes Scientology Founder L. Ron Hubbard's vision that all Churches of Scientology become what he termed Ideal Organizations (Orgs). Ideal Orgs not only provide the ideal facilities to service Scientologists on their ascent to higher states of spiritual freedom, but they also serve as a home for the entire community and a meeting ground of cooperative effort to uplift people of all denominations.
To that end, we share our Church and our many social betterment and humanitarian programs with the region. Moreover, we look forward to collaborating with every group and individual committed to improving our culture in the Padova spirit of "freedom universal for everyone." Together, we can achieve our common dream of a drug-free, crime-free and flourishing future for all.
Our doors are open. Our help is yours.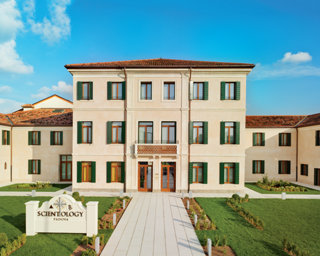 Villa Francesconi-Lanza is an historic landmark, exemplary of the style of villas that proliferated in the Veneto region between the 16th and 18th centuries.
The first available records of the property trace its original construction circa 1744 by Padova's noble Francesconi family. Under their stewardship, the villa thrived. An appraisal dating from 1785 lauded the "palace with its annexes that contain nine rooms with a central hall, its huge annexed stable 36 meters long and the first floor that contains an additional nine rooms." The expertise further noted that "the building is in an excellent condition and has all been renovated and enlarged to be used as a magnificent dwelling place."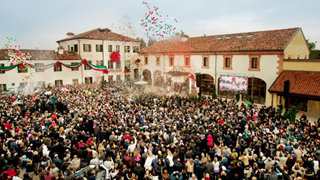 More than 7,000 Scientologists and their guests gathered from across Italy and Europe to celebrate the grand opening of the Church of Scientology Ideal Organization (Ideal Org) of Padova on Saturday, October 27.