THE HISTORY OF
VILLA FRANCESCONI-LANZA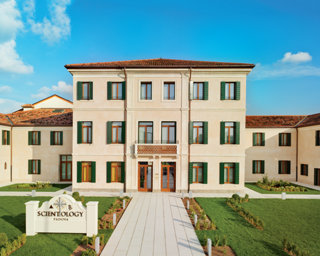 Villa Francesconi-Lanza is an historic landmark, exemplary of the style of villas that proliferated in the Veneto region between the 16th and 18th centuries.
The first available records of the property trace its original construction circa 1744 by Padova's noble Francesconi family. Under their stewardship, the villa thrived. An appraisal dating from 1785 lauded the "palace with its annexes that contain nine rooms with a central hall, its huge annexed stable 36 meters long and the first floor that contains an additional nine rooms." The expertise further noted that "the building is in an excellent condition and has all been renovated and enlarged to be used as a magnificent dwelling place."
The Francesconi family retained ownership well into the 1800s—the estate appearing on the 1812 Napoleonic cadastre map as a holiday manor owned by one Vito Francesconi, complete with large cultivated orchard and garden.
Under a succession of further, prominent owners, the villa continued as a private holiday residence until 1863, when its use changed to that of an agricultural-industrial facility. Substantial additions included the east wing—originally built to serve as a barn—with its arcaded veranda.
In the 1900s, the estate changed hands twice more until the purchase by attorney Carlo Lanza after the Second World War. According to Arcella residents of the time, during Mr. Lanza's ownership the veranda served as a gathering place for the entire community.
Through the final decades of the 20th century and into the 21st, the villa stood vacant, its glory long faded.
After acquisition, the Church meticulously restored the landmark estate.
The extensive undertaking included extraordinary intervention to protect the building from water damage that threatened its foundation. It also involved a months-long project by a team of restoration professionals to save fine features of artisanship, including original reliefs and frescoes—some of which had been hidden behind layers of paint and plaster for more than a century.
When the fully restored landmark was dedicated as home of the Church of Scientology in 2012, it signified the return of a jewel to Padova for the enrichment of generations to come.